Desk Chair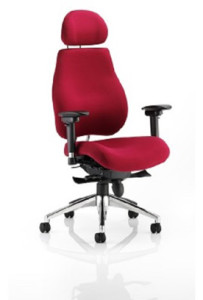 The basics of a healthy ergonomic workstation include a bio-mechanically correct chair to sit in. It is best if it is adjustable to support your unique height and curves. Human Scale offers a variety of seating options designed to keep you healthy and well while you are working. Choose from a variety of models including the Freedom or Liberty. Not only are they healthy because they support your spine and are adjustable to offer a perfect fit for your body to work in, they are also beautiful award winning designs. You will notice them on the sets of many of today's most popular television shows. These products are an investment in your health if you sit at your desk often. These can be ordered online.
A great new cost effective desk chair is an exercise ball that sits on a stand. These are terrific and very affordable. These chairs actually help you strengthen your core muscles while sitting on them. It's like a workout while you're working.
---
Headsets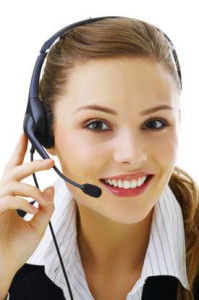 If you talk on the phone regularly and for long periods of time, a headset is a great tool to prevent headaches, stiff necks and sore shoulders. If you really want a new and healthy experience, invest in a cordless headset. Being able to stand up, walk around and use your hands while talking on the phone is not only healthier, it helps you be even more productive. One of the most popular brands is Plantronics and is available at Staples.
---
Keyboard & Mouse Pads

Many computer keyboards now include wrist pads as standard accessories. There are, however, ways to upgrade and enjoy the benefits of a liquid filled or foam pad designed to comfortably support your wrists while typing and using your mouse. If you are using a computer regularly, these are worth the investment.