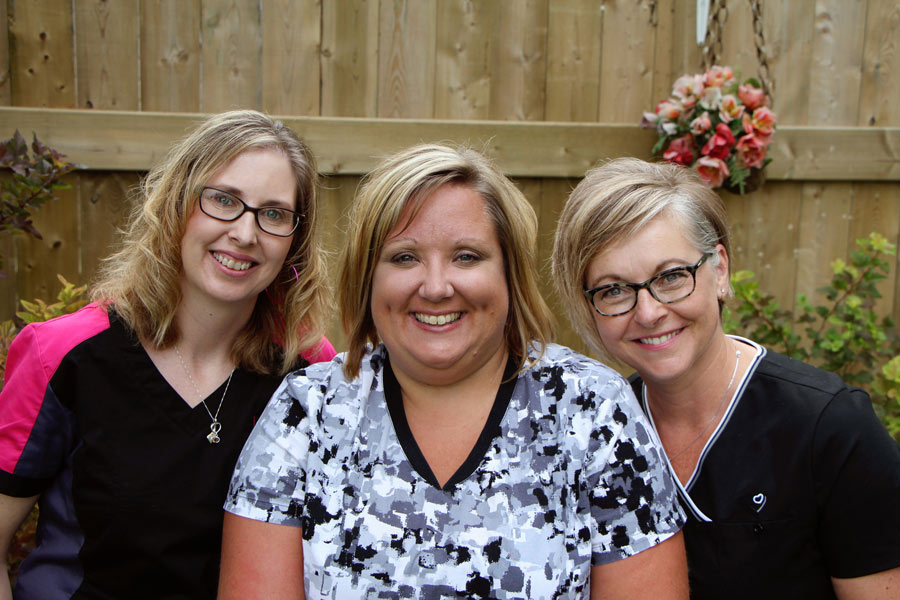 Shaunya Kien is the first smiling face you will usually meet when you come to the Better Living Centre or the voice you hear when you give us a call.
She takes her job as an administrative-secretary seriously, and will do everything she can to schedule you in for the chiropractic care you need. You will enjoy meeting her and appreciate her efficient pleasant manner.
Leone Ottenbreit was born and raised Yorkton, Saskatchewan and loves calling this city home! She has a certificate in Business Administration and has worked at the Cornerstone Credit Union, the Canadian Cancer Society and alongside of her husband in their former business, Ottenbreit Sanitation Services/Ottenbreit Waste Systems.
When not working at the Better Living Centre, she enjoys spending her time mastering her F-Words: Faith, Family, Friends, Fundraising, Fitness, Food and Fun! Leone is blessed with a wonderful family: her husband, Greg, daughters, Katelin & Rayanne, son-in-law, Austin, granddaughter, Wynnslet, and her son Brayden that she looks forward to being reunited in Heaven with. Her family co-ordinates an annual head-shaving fundraiser in Yorkton aiming to raise money for cancer research and benefit those people from our community and surrounding area that are affected by the disease.
Leone has always been fascinated with healthy living and learning everything that she can to improve her life and the lives of others through fitness, nutrition and prayer. She enjoys interacting with the patients at the Better Living Centre and seeing them on their path to healing after their chiropractic treatments, nutritional counselling and other services offered at the centre.

Janice Zwirsky is one more of the first smiling faces you will meet at the Better Living Centre. She is another of our office's administrative-secretariesand will be most helpful in answering your questions and concerns. She is known for booking patients as she meets them at different events, even after hours! Have a backache? Janice will get you here!