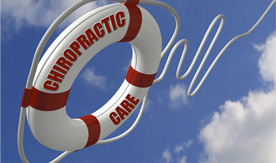 The chiropractic approach to healthcare is holistic, meaning that it addresses your overall health.Numerous studies have demonstrated that chiropractic care is one of the most effective treatments for back pain, neck pain, headaches, whiplash, sports injuries and many other types of musculoskeletal problems. It has even been shown to be effective in reducing high blood pressure, decreasing the frequency of childhood ear infections (otitis media) and improving the symptoms of asthma.
Just like continuing an exercise program and eating well in order to sustain the benefits of exercise and proper diet, it is necessary to continue chiropractic care to ensure the health of your musculoskeletal system. When you make routine chiropractic care a part of your lifestyle, you avoid many of the aches and pains that so many people suffer through, your joints will last longer and you will be able to engage in more of the activities you love.
Chiropractors understand that within each of our bodies is an inborn wisdom, a health energy that will express itself as perfect health and well-being if we simply allow it to. Therefore, the focus of chiropractic care is simply to remove any physiological blocks to the proper expression of this wisdom. Once these subluxations are removed, health is the natural consequence.
Many years ago, dentists convinced everyone that the best time to go to the dentist is before your teeth hurt – that routine dental care will help your teeth remain healthy for a long time. It is important to remember that, just like your teeth, your spine experiences normal wear and tear – you walk, drive, sit, lift, sleep and bend. Regular chiropractic care can help you feel better, move with more freedom, and stay healthier throughout your lifetime. Although you can enjoy the benefits of chiropractic care even if you are only treated for a short time, the real benefits come into play when you make chiropractic care a part of your lifestyle.